The planets of our Solar System are often the midwives for the awakening of your power and reveal  what has also become powerless within you. They are the supervisors; they are the consciousness's that don't let you off the hook of finding both the love & the wounds within yourself!
Traditionally, an individuals natal chart reveals to a certain depth what planetary qualities and archetypes they have absorbed on their journey into the earth plane, however it tends not to show what is going on continually within the subconscious, which is where every experience the individual Soul has had with itself, other Souls and God has occurred.
Here at the Invisible College we feel very honoured to have received directly from Spirit a more expanded knowledge of our incredible Universe and how its time to realise our natal charts are more than just a 3-dimensional blueprint of planetary placements. There exists an esoteric or mystical natal chart which may be perceived as a sphere of energy with the Chart of Light above and the Chart of Darkness beneath. The Chart of Light or conscious chart is the individual's chart of activity, lessons and predictive events that have the potential to be experienced. 
 The Dark Chart or the chart of the subconscious and of the void is the individual's chart of the hidden, mystical and mysterious inner worlds. This is where you will find the original blueprint of the Soul's pain & challenges which then creates an invisible interface between the Soul and its human extension which we call the emotional body. Also within the Dark Chart is the Original Soul Wound in relation to its Source, which the Soul felt at the beginning of its creation.  
 The Dark Chart is now wishing to rise up into the light of recognition and acceptance, so humanity can evolve through love, understanding and a conscious awareness of its intricate place in the Universe.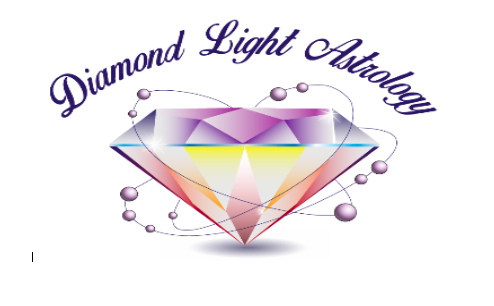 Healing the Ancient Feminine
This evolutionary workshop will be facilitated by Michelle & Jennifer, who are both passionate & compassionate when it comes to revealing any repressed feminine issues within yourself, allowing you to awaken your innate intuitive and creative powers in a safe and accepting way!
By understanding & transforming your Emotional Body ( light chart) with Chiron and Lilith, it then gives you the opportunity to heal and transform your deeper Soul Body (dark chart) with Eris and Pluto.
The next 6 months will see these 4 heavenly bodies & Mars having a profound impact on all of us with the deepest of our wounds and subconscious blocks rising to the surface. So it is imperative if you wish to finally heal your most ancient misalignments to discover what is holding you back. 
It is time to work with these cosmic energies not against them!
The Workshop Includes-
Your own personal chart with your upcoming transits
Your Original Soul Wound with the Divine Feminine
Exactly where in your body the energetic wounds exists
How to heal & transform your wounds
A Live Transmission with an aspect of the Divine Feminine Force
No prior knowledge of  Astrology is required but we must have your birth details (date,time & place) at least one week prior to the workshop!
Healing the Ancient Feminine
To Be Advised 
9.30am-1pm   $80.00
7 School St Mudgeeraba 4213
This is open to both men & women and bookings are essential!
Michelle Barsby was chosen by the College's Master Teacher Amun Min to birth Diamond Light Astrology onto the planet.She has had many private transmissions with Min and a collective of ancient astrologers to be instructed on how to apply revolutionary astrological equations to an individuals birth chart to reveal their deeper Soul gifts & challenges. This ground breaking work  continues to reveal the often hidden transformational power and divine service of the planets. With workshops being available soon!
Michelle is very passionate about astrology and available for private consultations. She is now working in collaboration with Jennifer and Diamond Light Numerology to bring evolutionary information & healing to humanity.